Emergency Preparedness
Plan Highlights:
Secure apartment
Emergency phone numbers
Emergency procedures
Safe smoking
Pedestrian laws
Plumbing
Electrical
Use of flashlight
First aid
Furnace
Care with poisonous substances
Safe reaching and lifting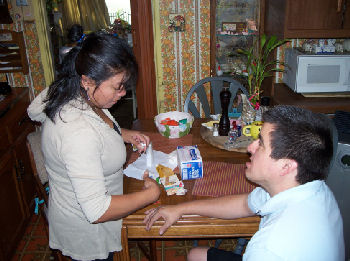 Clients of both the ILS and SLS programs are instructed on developing essential Emergency Preparedness skills which include the ability to maintain personal safety both at home and while out in the community.
First Aid will also be introduced to the client as well as precautionary instructions on handling dangerous materials like poisonous substances, fire and electrical hazards.
Depending on the medical condition and needs of the client, our counselors will also instruct the client on how to address emergencies related to his or her conditions.