Evie Romero
President / CEO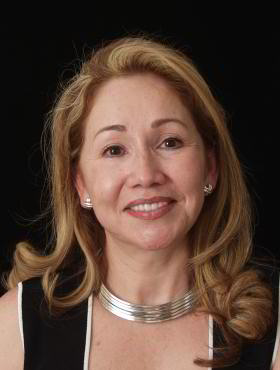 Evie Romero helped found Esperanza Services and has served as its Executive Director since its inception in 1997. She brings a wide breadth of experience and knowledge in the non-profit community to Esperanza.
Working with the non-profit, People Assisting the Homeless (P.A.T.H.), Ms. Romero successfully raised $2 million for the acquisition and renovation of their facility in West Los Angeles. In the role of president and chair of P.A.T.H., Ms. Romero developed an affordable housing project with 31 beds and a multi-service center. P.A.T.H.'s goal was to break the cycle of homelessness by empowering homeless people with the tools for self-sufficiency. P.A.T.H. helped homeless people find work, secure housing and empower their lives. It managed street outreach teams, a homeless access center, a transitional housing center, job training and placement, affordable housing and an alumni support group.
For her work, she received the P.A.T.H. Crystal Heart Award in 1999 as well as recognition from Los Angeles County Supervisor Zev Yaroslavsky and former City of L.A. Councilwoman Ruth Galanter.
She has guided Esperanza Services through a decade of growth and service. By catering to one of the most underserved populations in our society, the developmentally disabled, Ms. Romero has forged a respected reputation as a committed and experienced leader in the non-profit community.